SILENT RETREAT NEW ENGLAND
July 14-17, 2016.  
The Mysteries sing, dance, whisper and shout around us constantly.
Busy, chattering, distracted, we miss them. In order to notice and discern them, we must engage Silence.
Of all the things required of a spiritual practitioner, many find the practice of Silence most terrifying.
Come, learn the why and how of Silence.  Then, enter into its embrace.
There is nothing to fear.
Silence is a sweet friend, a gentle reprieve a tremendous teacher.
This retreat will deepen your practice no matter what spiritual path you walk. You'll come face to face with your 'monkey mind" and deepen into the wisdom lying just beneath it. In silence you may wish to rest, walk the forest trails or dance in the moonlight. Your experience will be your own. What you find in the silence is unique to you and yet, a shared human experience. Here, there are no doctrines, requirements or expectations. Here, there is a simple space, created with deep sacred intention for you.
We'll meet in a private country retreat house in the green rolling hills of New England for four days. We'll spend one day in discussion and preliminary practices. The remaining days we'll spend together in silence. We will craft a container of safety, non-judgement, heart-centeredness and kindness as we step beyond the boundary of social expectation into
silent contemplative practice.
Listen . . . . . 



EARLY REGISTRATION THROUGH MAY 31:  $565.00


Includes:
Simple, healthy,wholesome, delicious meals
Clean, beautiful lodging accommodations
Signed copy of "A Witch's Book of Silence"
Expertly guided retreat

Limited to 7 participants.
Remit 50% deposit to register.

Balance Due June 1, 2016 
For other questions, Contact Karina directly.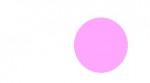 CLICK THE BUTTON TO SUBSCRIBE
We'll never share or sell your information! Karina B. Heart, on occasion, sends out a newsletter to let you know about up and coming events or services. Un-subscribe at any time.