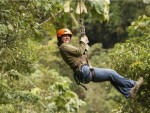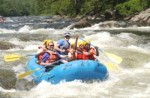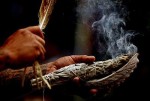 Five days of leadership training, adventure and challenges designed to take you out of your comfort zone to levels unimagined!
The SOAR Leadership Challenge is designed for those who  lead, serve, facilitate, teach, mentor, organize or train others. Whether your specialty is working one-on-one, in small groups or large gatherings, SOAR will help you identify and effectively utilize your best leadership qualities.  SOAR Leadership Challenge is a community of peers from all walks of life intent upon becoming more authentic, effective, trustworthy and compassionate leaders.
In the SOAR Leadership Challenge we work with the Seven Directions which provide a compass for navigating not only land and sea but for exploring one's internal landscape and group dynamics.  The Seven Directions are associated with the natural elements of Earth, Air, Fire, Water, Above, Below and Center.  Expect to be challenged, instructed and gifted with the wisdom of the Seven Directions on your way to becoming a more conscious and conscientious leader.
The SOAR Leadership Challenge is Karina B. Heart's most physically, emotionally, mentally and spiritually challenging seminar!  Expect to
evaluate your current leadership style and methodology

define your deficits, talents and goals

recognize Leader as Servant

learn to pay 100% attention

learn how to get and hold people's attention

practice directing the group mind of those you serve/lead

become skilled at managing difficult people

engage in active listening

step fully into natural and seamless leadership

overcome personal obstacles and negative beliefs

increase self esteem

claim your personal power and humility
Your  days at SOAR will be very full as we move quickly from lecture-discussion style learning to active modeling and a variety of physical metaphors designed to push past your edges and open you up to new ways of knowing, being and helping others succeed.
Karina has partnered with expert adventure guides who will lead us on a variety of amazing challenges.  You'll be treated to some of the most spectacular views in the Berkshires!  All physical activities are 100% voluntary but if you hope to overcome obstacles and claim your personal power, you'll want to participate fully in all that SOAR Leadership Challenge has to offer.  Karina will call upon you to Get Bigger!
This is a fast paced, challenging seminar designed to get you optimum, lasting results quickly and effectively  You'll leave knowing you have the power within you to overcome any obstacle as you SOAR toward your goals with grace, style and ease.

June 30 – July 4, 2016 Berkshire Mountains, MA
Zip-Lining, White Water Rafting, Hiking, Firewalking and more await you at SOAR.
You must be 18 years old to attend or be accompanied by a parent or guardian.
$1800 per person*
EARLY BIRD ENROLLMENT ONLY $1500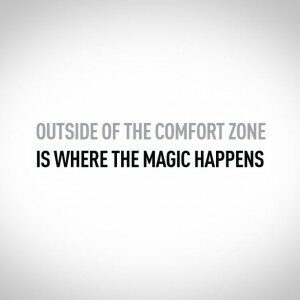 *Lodging and Meal Plan not included in this price
If you have questions regarding SOAR, please Contact Karina directly.