Relaxed one hour teleconferencing calls with Karina.  These teachings are her love-offering* to the exquisite beauty and regenerative powers of the Gulf Coast and the human spirit.
Online Empowerment Sessions are always changing.  Some are participatory in nature and some are lecture-discussion formats.  Click the links for details on the Events Calendar.  All respectful people are welcome to attend.   You'll receive instructions via email after you RSVP at the Calendar page.  You'll need a computer or phone to access the call.  If attendance is low, we'll post the Session as cancelled 2 hours prior start time.
Let it Be Easy   •   Grief & Loss   •    Resentment & Forgiveness   •    Body Wisdom
Stillness & Silence   •   More than You Think!   •   The Eight Hour Rule  •   Power & Vulnerability
The Comfort Zone   •   Everyday Ecstasies   •   Revolution for Your Evolution   •   Manifest It!
Stalking Beauty   •   Crystal Singing Bowl Healing   •   Open to Love and Power
Ha Hawaiian Spiritual Alignment   •   Ho'o pono pono Hawaiian Forgiveness Ceremony 
To keep apprised of upcoming Online Empowerment Sessions, join our Email List.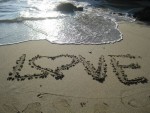 *A "love offering" is a service done out of love.  There is no set price for Online Empowerment Sessions.  When the  Session is over, you'll be encouraged to make a monetary donation via Paypal in the amount you believe is equal to the  value of what you received.   A portion of your donation for Online Empowerment  Sessions  is shared with  national    non-profit organizations working for Social Justice.