Too busy to read?  You can listen to a short lesson on Flower Essences on my audio blog, Flower Power!
We are all dynamically interconnected: To one another, the earth and the the cosmos. As we come to recognize our place in the universe and the responsibility we have to bring forth our gifts, we sometimes become overwhelmed.  Sometimes we are confronted with internal blocks that feel too heavy, a or large for us to move no matter how hard we try!  Sometimes we can't even name what it is that's keeping us stuck–we just want to get "un-stuck!"  This is where the  flowers come in. How can something so simple and delicate as a flower get us unstuck?  Well, just like everything else, the flowers have their gifts.   Their essential nature, or essence, is very powerful and can assist us in stepping more fully into our own true nature so we can embrace our soul purpose. 
Over the years, I've been astounded to witness the deep and lasting transformation in friends, family and clients resulting from the use of Personalized Flower Elixirs.  I've seen people heal from intense spiritual and emotional trauma, depression, anxiety, stage fright, sexual dysfunction, social anxiety, emotional with-holding, PTSD, over-extended shadow selves and more. Flower essences are such gentle but effective allies!  They assist us in breaking through, overcoming and completely transforming our most deeply seated core issues and complexes.  I love working with flower essences as a way to offer you the Soul Support you need.
What Does a Consultation Involve?
Initially, we'll have an in depth telephone consultation where we narrow down the issues to be addressed.  After our consultation, I develop a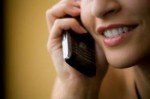 Personalized Elixir using three to seven flower essences chosen based upon information from our interview, my knowledge of the flowers and my highly developed intuition.  Once the essences are gathered, I blend them alchemically for the purpose of your personal transformation.  Sometimes, I receive information or instructions pertaining to you which I pass along with your instructions and the Flower Elixir when you receive it in the mail.
When can I expect it and what comes with it?
It takes 7-10 days for me to develop your Personalized Elixir once we have had our initial consultation.  Upon completion, it ships to you promptly.  Along with your Personalized Flower Elixir you'll receive:
A written summary of our phone conversation.
A written summary of the concerns your elixir will help you address.
A list of all the flower essences contained in your Elixir. An explanation of how each flower essence contributes to your transformation.
Detailed instructions for use.
An affirmation you can use while taking your Elixir.
Images of the flowers contained in your Elixir.
Labeling on your Elixir showing images of the flowers it contains.

How do I use my Flower Elixir?

Your Elixir will arrive with full instructions for use.  Typically, flower essences are taken under the tongue a few drops at a time throughout the day for several weeks.  They can be added to your drinking water, your bath or applied directly to your skin  (this is especially helpful for people who cannot consume alcohol even in such tiny amounts). You will be given specific instructions on how much and how often to use your Elixir, as well as how to connect and align your full essence with the essence of the plants for optimal results. You'll also be given a word or short phrase (affirmation)  to repeat each time you take the Elixir.
What happens? What will it feel like?
You might have a sensation of one or more chakras opening. You might feel a sense of relief.  You might  simply notice you have an aversion to the behavior you are trying to transform, or an attraction to new patterns.  The effects are both subtle and profound.  Subtle, in that we might not notice anything is happening at all. Profound, in that after a short time, we recognize we've made significant progress on issues which have plagued us for years!
Flower essences combine to work with the highest part of you in order to manifest profound transformation on all levels of your being.  You will never need to "refill" the Elixir because the results will be deeply grounded in your being by the time you complete the dosage.
Booking your Personalized Flower Elixir Consultation
Click the "Get Booked In" button below to book an hour long consultation.
Once your appointment is confirmed by Booked In, please return to this page by using the back button on your browser.
Use the Add to Cart button below to pay for your consultation.
Paypal will send you a receipt for your purchase.
Once we've completed the phone consultation,  I'll contact you via email to notify you that I am shipping it (within 10 business days). That's easy isn't it?
     Or  Contact Karina directly
[wp_cart:Flower Elixir Consultation:price:$140.00:end]
Important Information about Appointments, Confirmations, Cancellations and Refunds
For Special Blend Flower Elixirs–custom-blended, always in stock and available to everyone–please go here.  
Mandatory Disclaimer:  Flower Essences and Personalized Elixers are not a substitute for medical or psychological treatment.  They are helpers on your Path to wholeness.