THE STRUGGLE IS REAL:
LIBERATING GRIEF & PROMISE FOR
PERSONAL HEALING AND COLLECTIVE ACTION
May 29 – August 28, 2016
ONLINE, Every second Sunday from 4 – 7pm EST
   Our personal and collective grief has been repressed for generations. The intensity of personal loss has been deemed too much for public spaces, public display or  public discourse. Yet, we will all experience, over the course of our lifetimes, the grief heartbreak, loss,disappointment and death. Grief is a Rite of Passage, yet we  are given few models for how to deal with it either as the grief-stricken or as family or community members in supportive roles.
Collectively, even as we invoke a better future, we grieve the passing away of what is familiar–no matter how dysfunctional or oppressive the old systems and    regimes might be. We grieve our loss of innocence, our unintended collusion with systemic oppression, the sons and daughters lost to wars waged in our streets and  distant lands, environmental degradation, corrupt political leaders and unchecked greed. We grieve for our the loss of hope, for feeling powerlessness to effect  meaningful change, for injustices heaped upon injustice. This grief is most often expressed in anger, cynicism, denial, protest, bargaining and blame rather than  tears.
Some of us have endured prolonged states of grief. We may choose to mask our pain with prescription drugs, addictions, rage, repressive numbness or stoic denial. We have become so accustomed to wearing masks of "normalcy" and falsely insisting, "I'm okay," that we are terrified of opening the gate to our true emotional states. We fear we might not find our way back or that we'll drown in our own tears. We fear estrangement or abandonment by those we love deeply if we allow ourselves to fall apart.
Incredibly, we all think we are the only ones going through this! Yet, all of us are hiding our grief from one another. We've been enculturated to believe we must confront our grief alone. But, unless grief is witnessed it cannot pass through us. Unless we honor one another's grief we cannot honor our own. Until we awaken from our denial of grief, we cannot know its inherent gifts: The ecstasy of the open heart. The promise of beloved community. The impulse toward meaningful action fueled by hope. An unbreakable connection with the web of life. An indescribable deepening of spiritual understanding and embodiment.
   THE STRUGGLE IS REAL is a fourteen week workshop space where we'll build a safe, intentional community for the expression, exploration, witnessing and liberation of  our personal and collective grief. This process requires radical commitment from every participant to personal vulnerability, trust and trustworthiness, honor, integrity  and a willingness to "go there" and come out the other side carrying pearls of wisdom, healing and hope to our communities. We must be 100% willing to support one  another even while our instinct tells us to remain closed.
This is not group therapy but the processes we undergo may have therapeutic value. Karina B. Heart is not a therapist but a spiritual healer and teacher as well as ritual artist with decades of experience safely leading individuals and groups past the edges of agreed upon reality and back. The work done in this space is not a substitute for medical care or therapy.
While THE STRUGGLE IS REAL is facilitated by Karina B. Heart, some special guests will be invited to speak or lead segments of this path toward the liberation of Grief and Promise for Personal Healing and Collective Action.
We will meet online every two weeks. Participants are strongly encouraged to attend every meeting. While all meetings will be recorded for later reference, in-person participation is essential if we are to give in to and receive from the group. In-meeting spaces will include discussion, breathwork, movement, ritual and other methods. We will invoke our Gods, Guides, Guardians, Allies and Angels (etc.) to guide and guard our processes. Between meetings you will be assigned altar building, devotional work, reading and other individual practices as well as break-out group assignments which encourage community support. All assignments are designed to help you undergo the intensity of grief while engaging the promise of your tender heart.
   Due to the depth and personal nature of this work, participation is limited to 12. If you are unable to attend due to scheduling or the  workshop being full, please let me know you'd like to be added to the waiting list for next time–you'll be notified in advance of any  public announcements.



Registration closed May 20.


Contact Karina@Karinabheart.com if you'd like to be notified if this workshop is offered in the future. Let your friends know!  When there are enough potential participants, the course will run.  Thank you!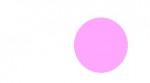 CLICK THE BUTTON TO SUBSCRIBE
We'll never share or sell your information! Karina B. Heart, on occasion, sends out a newsletter to let you know about up and coming events or services. Un-subscribe at any time.