Inside the Rose:
Journey into the Heart of the Ecstatic
Anna Maria Island, Florida
April 21 – 24,  2016
Co-facilitated by Karina B. Heart and Jade Ortiz
 "I have lived on the lip of insanity.
Wanting to know reasons.
Knocking on a door, it opens.
I have been knocking from the inside!"
Rumi
What causes us to seek? How will we find what we're looking for? And, when?
We are all seekers…of happiness, our divine purpose, union with the divine, of the ecstatic, with Love itself.   It matters not, really, whether we call that Love the Goddess, Great Spirit, Jesus, Buddha, Allah, Creator or GodSoul . . . .it is Love we seek.
I have known love–through Rumi and other esoteric sources–as the Rose. Even with our feet firmly on the path,  we feel lucky and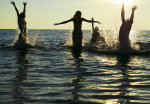 somewhat mystified when we stumble upon this flower.  We seek her elusive scent and soft inviting petals.  Yet, even as we reach for her we hesitate–afraid of thorns. In truth, Love lives inside us and we within it!  We cannot be separated from Love yet, try as we might, we cannot seem to hold on to that experiential knowledge.
No matter our daily practice, we often imagine the divine as too vast, too distant and aloof to be concerned with us in any real, personal way. This perception is the most devastating lie ever told.  So thoroughly have our cellular memories been imprinted with this nightmare story that we find ourselves caught in it again and again.  So long as we imagine this lie to be true, it will be!  When any part of us believes separation is our natural state, we can only catch the elusive scent of the Rose while remaining incapable of surrendering to its embrace.
In this four day intensive we'll use a variety of traditional and original practices to move past our illusion of separation, breaking through the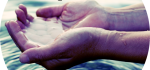 disconnect between self and the Rose/Love. Exercises and practices may include variations on Soul Agreement, Mirror Work, Fire Breathwork, a Purification by Water, Firewalking and the Flower Blessing Ceremony.
Expect an intense journey from separation to union, from seeking to finding and from the trap of "do-ing" toward the ecstasy of Be-ing.
Participation is limited to twelve.
Inside the Rose takes place at beautiful shoreline venue on Anna Maria Island, Florida.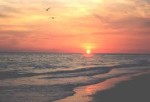 Enrollment includes meals and lodging.
(Enrollment info is currently down as we re-evaluate.  Check back by January 3, 2016)
Karina and Jade are two power-house Teachers teaming up to lead you into the ecstasy of this and every moment. Expect to be challenged, softened, cracked open, empowered and deeply changed.
To keep up to date on this and other events, Join Our Email List.