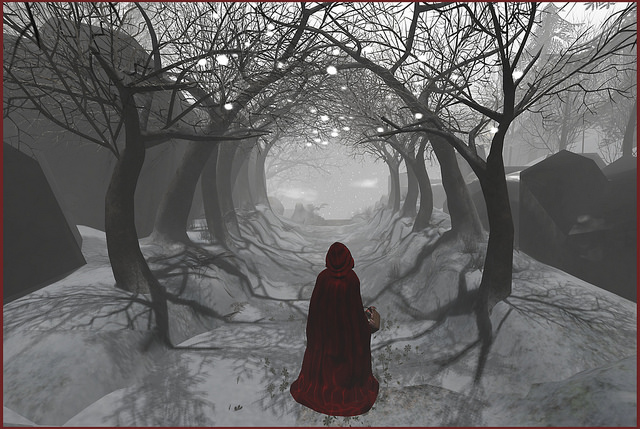 EDGE WITCH APPRENTICESHIP
EARLY ENROLLMENT
How exciting!  I'm so glad you're choosing to sign on for Edge Witch Apprenticeship!
Here's how it works.  This is the business-stuff.  Please read carefully.  Remitting your first payment for EWA is your affirmation that you've read and understand the following policies and agree to them.
I will send you a confirmation of your Early Enrollment and a copy of the contents of this page, via email, within 3-10 days of receiving your initial payment.  You'll also receive the EWA Calendar, providing you with Class and Check-In Call dates, as well as dates for the Spring Intensive and Autumn Empowerment Gatherings.  Finally, you'll also get your link to set up your PayPal Payment Plan in January.  In early January, I'll set up our private Facebook Group and you'll receive an email invitation to join the secure Forum where your Class and Check-In Call recordings, along with Notes and Assignments will be posted.

EARLY ENROLLMENT means you're securing your place in EWA right now.  Your payment today (before October 15) covers the first month (January 2019) of your tuition. Then, between January 15-25, 2019, you'll use the link provided below, to sign up for automatic monthly payments via paypal.  In all you'll make thirteen payments, covering all 13 months of EWA.
PAYMENT PLANS:
I offer a "subscription plan" via PayPal.  On this plan, PayPal automatically withdraws your monthly tuiton on the same date of each month from January through December 2019.  If there are insufficient funds, PayPal will notify me, and attempt to withdraw funds again in 3-5 business days.
If you prefer not to use PayPal, I will accept automatically generated checks from your bank which are mailed on the same date each month in 2019.  Please notify me via email if you prefer this method.
INSUFFICIENT FUNDS/LATE PAYMENT/NO PAYMENT
Usually, we are aware when we are dealing with financial problems which may delay funds being available. Please tell me if this is the case for you.  If we are transparent in our communication, we can often work something out.  If I don't hear from you, I will make two attempts to contact you regarding ISF, late or lack of payment.  After my first attempt, if I don't hear from you I will suspend access to our Facebook Group, Forum and Recordings.  After my second attempt, I will assume you've dropped out of EWA and cancel access to our Facebook Group, Forum and Recordings.
If you opt to have your bank send monthly checks and they are returned for ISF, I will send an invoice for $30, which is what my bank charges me when your check bounces.  Fees are due via paypal within 15 days.  I will also require that you sign up for the Payment Plan via PayPal.
PARTIAL SCHOLARSHIP
I may be able to offer one or two partial scholarships for individuals unable to afford the monthly tuition for EWA.  My ability to do this is wholly dependent upon how many EWA's enroll and/or if enrolled EWA's wish to contribute to a scholarship fund.  I always require a financial payment of some kind.  If you would like to discuss a partial scholarship, please email me.
If you would like to
contribute to a scholarship fund

, please email me.  Let me know whether you prefer to make a one time contribution, or if you would prefer to make a monthly contribution (in which case, we'll adjust your PayPal Subscription plan).
ATTENDENCE
Although all classes and check-in calls are recorded, it is expected that you will attend.  The more Apprentices who are present, the deeper and richer our discussions.  In EWA, you learn not only from me, but from each other and the details of your daily round.  If you are simply listening to recordings, rather than participating in the calls, there is a lack of reciprocity with your fellow Apprentices.  Everyone receives and gives less in your absence.
I create my class outlines to fill the time allotted for the number of Apprentices expected to participate in the discussion.  If participation is low, our call times will — naturally — be shorter.
If you are going to miss a Class or Check-In call, it's considerate to let me know — one to seven days — in advance of the call.
FORUMS AND FACEBOOK
As stated in the information packet, we'll use both a private Facebook Group and a more secure Forum for information sharing and discussion.  
DROPPING OUT.  REFUNDS.
There are no refunds under any circumstances.  Sometimes, Apprentices decide EWA isn't for them, or isn't providing what they expected. Sometimes, life gets in the way of allowing us to fully commit to the Apprenticeship.  Sometimes, you decide you can't stand me or my teaching style.  All of these are valid reasons to opt out of EWA.  However, none are valid reasons to demand a refund.  I have to be very clear here:  There are no refunds under any circumstances.
Once you begin EWA, it's considerate to give me advance notice if you intend to drop out.  This way, I'm not chasing you via email, wondering where you went, or suddenly finding that payments are being made.  Please give me 2 weeks notice, should you decide to opt out, so I can take care of all the administrative loose ends (there are many) and plan my business and personal financial budgets to reflect your absence.  Thank you!
One the rare ocassion, I find there are certain personality types that are impossible for me to deal with in the context of this kind of training.  In such cases, I will politely let you know that I can no longer accommodate you as an Edge Witch Apprentice.
Just as you are under no obligation or legal contractual agreement to complete EWA, I am under no obligation or contractual agreement to bring you through the entire Apprenticeship.  Granted, these circumstances are rare and usually involve a failure to respect boundaries; disruptive/abusive/bigoted behavior during calls, on our forums or in personal correspondence.  In the event you are required to leave EWA, no refunds for prior tuition will be made.  I am committed to keeping Edge Witch Apprenticeship a safe container wherein we define and push our own edges.
CONTACTING ME
I have several websites, email addresses, and social media accounts.  It would seem that contacting whichever you happen to come across would be easiest.  However, I have a very particular schedule and don't check all of my email/social media in-boxes regularly.
If you are contacting me about EWA, you must use this email address:  edgewitchapprenticeship@gmail.com
I generally check this email account once or twice per week.
If you need a faster response, please send me a facebook message telling me there is an urgent email from you (please don't include details within the facebook message) and I will read and reply as soon as possible.
I ask, upfront, that you recognize my presence on facebook does not mean I'm "at work," or available to discuss EWA related topics.  Like you, I generally use social media to decompress, check in with friends, read news, and watch videos.  I may be standing in line at the grocery store when I see your message!  Please be considerate of my down-time by contacting me via email for EWA and business-related items.  Thank you!
STILL DOING THIS?  GREAT!
By sending you're Early Enrollment initial payment, you can consider yourself enrolled in Edge Witch Apprenticeship!  If your name or the email address you use to process PayPal payments differs from the one you've already provided me, please shoot me an email to let me know!  That way, I can keep all the admin/records straight.  Thank you!