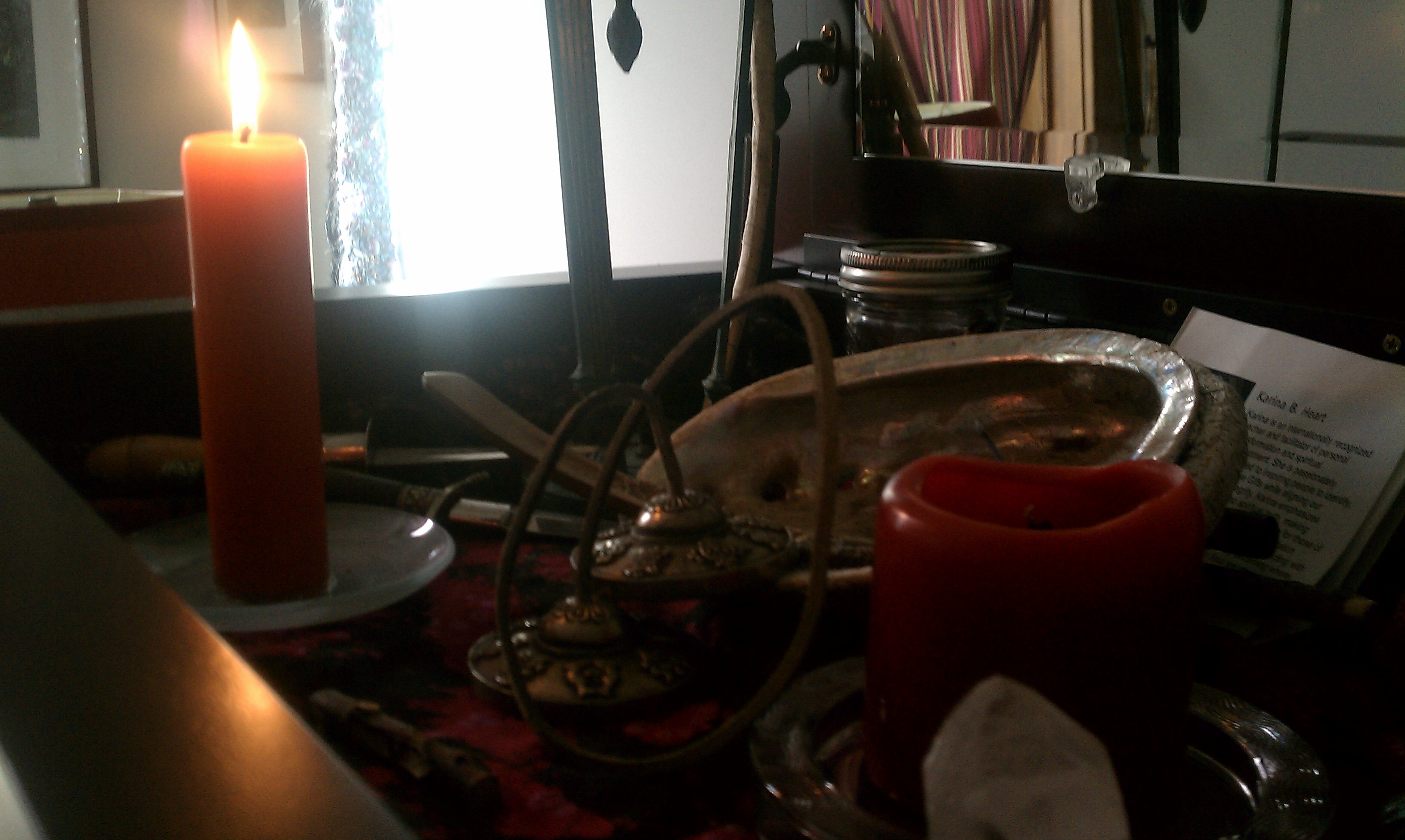 Posted on February 10, 2012 by Karina B. Heart in Uncategorized

This week, all the details of my bedroom/office came together.  We are jokingly referring to the space as my Boudoiffice.  My sister finished sewing the curtains, the dresser and mirror were delivered and I scored the perfect over-sized chair from craigslist. Of course, the space also houses my altar–the dresser top where I light my [...]

No Comments. Continue Reading...