Soul Support
Each life is a work of art.  Creating a masterpiece requires commitment, passion and the willingness to begin again and again.  No matter what your goals are, we take an unflinching look at your Core Complexes (those things which hold you back no matter how hard you try to get passed them) as well as your Core Strengths and Passions.  The work is kind of like Life Coaching, kind of like Spiritual Mentoring, kind of like talking to your wise auntie but with some of the most kick-ass tools available to get you to your goals.  We can all use some Soul Support but it's especially useful for people who are offering support to others because it's our passion to do so.  In fact, the majority of my clients are passionate in their careers as healers, teachers, coaches, mothers, shamans, mentors, authors, artists, activists, therapists, doctors, nurses, salespeople and energetic entrepreneurs.  Those of us helping others improve their lives get stuck and need some Soul Support along the way.
I don't know anyone who doesn't get stuck.  I don't know a single living Soul who hasn't experienced at time when they needed the full attention, support, compassion and honest, unbiased guidance  from someone who's been there:
Life throws us a curve ball.
We find ourselves in situations we feel ill prepared to navigate.
Life transitions cause us to forget who we are.
We get lonely.
We mature and find we're living according to rules and ideals which no longer apply.
A relationship doesn't work out.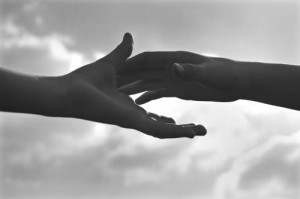 We hit a block in our spiritual development.
We struggle to right ourselves after a traumatic event.
We feel anxious.
We realize the world is rapidly changing and we're not coping well.
We become parents,  the children leave home or come back.
We want healthier relationships.
We want to change careers.
We can't seem to get grounded.
 We fall into a depression.
We long for more quality, peace or beauty.
We recognize there isn't enough pleasure in our lives.
We're bored, apathetic, stagnant.
We can't seem to muster the Will Power to make necessary changes for our physical, sexual or financial health.
We can't manage our time.
We long to discover our passion.
We crave excitement.
We struggle with organizing our lives (time and environment) in ways which support our goals.
We feel adrift.
We lack boundaries.
We lose our center.  
The first step to any healing is naming the dis-ease.  The next is recognizing that while our stories are unique, our responses to them are human.  Everyone struggles.  Everyone gets stuck.  Everyone has dreams and ambitions.  Everyone has issues, beliefs and habits which keep us locked in patterns which don't serve us. We're not alone.  We're not failures.  Everyone needs an objective, honest, genuinely invested party to listen, help us sort things out, set a plan of action and assure we follow through.  At the risk of coming across like I'm giving you a sales pitch, I want to tell you some of the things working with me can do
Clarify your core issues.
Set a clear path for your healing. 
Clear blocks and obstacles to your wholeness.
Empower you to set boundaries and live from your center.
Enliven your sense of pride.
Enliven your sense of personal worth.
Name and prioritize your passions. 
Evaluate your strengths so you can better utilize them.
Enable you to organize your time and space effectively.
Encourage you to develop and maintain a daily spiritual practice.
Overcome negative beliefs and habits concerning health, sex and money.
Honor your Rational, Wild and Divine Nature.
Ditch negative self-talk and self-abusive patterns.

Commit to manifesting your Highest Will.
Connect with  others while maintaining your authenticity.
Discern your personal ethics.
Increase your Life Force (mana, prana, chi).
Instill healthy habits.
Generate gratitude.
Release anxiety, obsession, compulsion and depression.
Recognize your Soul Purpose.
Dare to live life fully.
Carry your Gifts into the world.
Believe me, I've been there.  My experience comes from living a Passionate life, working an intensely disciplined spiritual practice, and paying meticulous attention to detail–not from buying a certificate along with a bunch of worksheets or formulas.  I have 25 years experience mentoring, teaching, healing and offering authentic Soul Support.  When you work with me, you're not getting a cookie-cutter experience.  You're getting one on one that's specific to your needs and desires.
Soul Support is for you and you alone.  I do a lot of work in groups, workshops and online where I talk to many people at once.   That's a kind of Soul Support, but when you work with me  one on one we can really go deep, get to the heart and soul of your concerns and work together to resolve them once and for all.  I've worked with thousands of people in a variety of capacities but working one on one, using all my skills as wild-eyed Shamanista offering up no-bars-held unvarnished Truth delivered with compassion,  brings me the most joy and my clients the best results.
I believe we all  have the wisdom and capacity to heal and empower ourselves so we can live the life of our dreams.  It doesn't matter if the life of your dreams means reaching specific career or financial goals, finding the perfect partner, finally getting over that debilitating fear, creating the ideal fitness regime or carving out time to dedicate to your spiritual growth.  What all those things have in common is that they make you a better, stronger, more authentic YOU!
How it Works
The first step is to set up an initial half hour free consultation. During this meeting we get to know one another, ask and answer questions, clarify the overall shape of your obstacles and goals and decide whether we are a good fit for one another.  From there, we choose one of the following options:
Three Sessions over Six Weeks  
Five Sessions over Ten Weeks
Seven Sessions over Fourteen Weeks

When we decide to work together, both of us need to commit to doing whatever it takes to resolve your issues so you can attain your goals.  One on one work always includes regularly scheduled hour-long appointments (via telephone, Skype or G+) and weekly email correspondence.  You will receive assignments to complete between our sessions.  Depending upon your circumstances, you might also receive Guided Meditations, Intuitive Readings, Flower Essences or suggested reading materials.
I'm committed to doing whatever it takes to get you through your obstacles, into a state of clarity, motivated to attain and live your passionate life . . . so you can bring your unique gift to the world.
If you are interested in working with me one on one, I would love to hear from you.  Please click the Get Booked In icon below and choose a time that's convenient for you.