Home
»
Empowerment Leader & Firewalking Instructor Training
Empowerment Leader & Firewalking Instructor Training
E

MPOWERMENT

L

EADER &

F

IREWALKING

I

NSTRUCTOR

T

RAINING

ELFIT
2018
Watch for dates and details.
Are you ready to step forth into your magnificence while empowering others in the process?
This comprehensive training and certification consists of:
Two 3-day sessions on the coast of Southeastern Massachusetts
Individualized support and accountability between sessions via teleconference
You will be empowered and certified to facilitate: 
Firewalking
Board Breaking
Glass Walking
Arrow Breaking
Steel Bar Bends
A variety of Empowerment Exercises
Team Building Activities
You will also:
Discover, embrace, and confidently live your authentic leadership style.
Identify and overcome limiting beliefs and obstacles to effective leadership.
Gain crucial organizational, networking and marketing skills.
Become an authentically dynamic communicator and presenter.
Learn to harness and direct the attention of your audience.
Facilitate life transforming empowerment through the use of exciting metaphors.
Walk your talk, and take your first steps forward.
Have your first event scheduled BEFORE completing your training!
ELFIT is the ONLY
Firewalk Instructor Training available in the world to
guarantee you'll have your
first presentation booked before graduation.

 The cost of BOTH training weekends (exclusive of meals or lodging) is $3000 per person.
It's not too soon to begin a payment plan!  Contact Karina for details.
Please Note: Participation in this comprehensive training program is limited in order to provide each participant with optimal personalized attention.
*Enrollment fee does not include meals or lodging.
Kerry Cudmore and Karina B Heart are Master Firewalking Instructors who have been personally mentored  by Tolly Burkan, founder of the modern Firewalking movement, as well as Kevin Axtell and Steve Consalvez of The Firewalking Center.  They have individually made their marks as noteworthy leaders in their respective fields for decades. They are committed to training Empowerment Leaders and Firewalking Instructors while also giving you the support and accountability to apply what you learn IMMEDIATELY.
    Karina B. Heart BA, ELC, Div is seasoned Seminar Leader, Life Coach Shamanatrix and Mentor in the fields of Personal Empowerment and Spiritual Development.    Karina has dedicated her life to helping people recognize who they really are and to live that truth as a daily practice. Her seminars and  intensive training programs  have transformed the lives of thousands throughout the US, UK and Europe. She has a life long fascination with the infinite nature of  human potential and draws a  wealth of universally applicable "crazy-wisdom"  from her Initiations into and Mastery of several Shamanic and Mystery  traditions. With an exacting yet compassionate  approach, she encourages people to transform negative beliefs, claim ownership of their latent power and identify their highest ideals.  It is Karina's goal to help  people bring forth and embody their unique gifts with joyful intention.
    Kerry Cudmore MS, CPCC, PCC is a professional Life and Business Coach, Empowerment Trainer, and Master Firewalking Instructor who has made a lifetime study  of human expression. She creates and teaches methods that make complex concepts easy to approach, understand and master—helping her clients and class  participants create joyful, prosperous and fulfilling lives and businesses. She is author of "A New Relationship With Money," and founder of the Spiritual Finance  Initiative, which is devoted to changing our individual and collective relationships with money.
We're pleased to announce we'll also be joined by Kevin Axtell, Master Firewalking Instructor and Director of The FireWalking Center.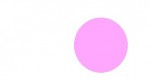 CLICK THE BUTTON TO SUBSCRIBE
We'll never share or sell your information! Karina B. Heart, on occasion, sends out a newsletter to let you know about up and coming events or services. Un-subscribe at any time.